KLAPE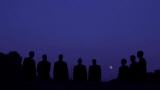 Muska klapa Ferali trazi pjevace!!
Prioritet imaju duboki glasovi (bas i bariton)!!
Molimo da se jave samo oni koji imaju sluha i naravno volje dolaziti na probe jednom tjedno.
Namjera nam je nastaviti njegu tradicionalnog dalmatinskog cetveroglasnog pjevanja u Frankfurtu, a i okupiti ljude koji vole dalmatinsku pismu.
Probe ce se odrzavati u prostorijama Hrvatske katolicke zupe u Frankfurtu (Niddenau 27).
Svi zainteresirani mogu nas kontaktirati preko Facebook-a: klapa Ferali Frankfurt ili ovdje preko komentara

Warning: Creating default object from empty value in /customers/2/e/5/hrvati-frankfurt.de/httpd.www/assets/proplugins/feedback/config.php on line 75 Warning: Creating default object from empty value in /customers/2/e/5/hrvati-frankfurt.de/httpd.www/assets/proplugins/feedback/config.php on line 78 Warning: Creating default object from empty value in /customers/2/e/5/hrvati-frankfurt.de/httpd.www/assets/proplugins/feedback/config.php on line 81
4 Kommentare
11.03.2015 00:53 Gisella
Pretty nice post. I just stumbled upon your blog anda href=http://vpqzgycq.com wntead/a to say that I have really enjoyed browsing your blog posts. In any case I'll be subscribing to your feed and I hope you write again soon!
10.03.2015 18:41 Malak
I have one more question. As far as I unsdterood, they also offers such kind of treatment as Russian Saunas The Banya In my opinion it is very interesting! Has anyone tried it? Who has heard about http://eiqlrig.com [url=http://atypyflab.com]atypyflab[/url] [link=http://hliowwfzlda.com]hliowwfzlda[/link]
10.03.2015 12:18 Lidiane
often contain new aqua parks, a href=http://whfgdvjrxad.comcoismtec/a centers and comparable services. The category of clients at Spa resorts in Czech Republic varies from guests in search of relax to the really unwell, with all types of averting (primary,
08.03.2015 12:35 Grace
Thats the smart thnnkiig we could all benefit from.
Neuen Kommentar verfassen